Data Connect
SWM910A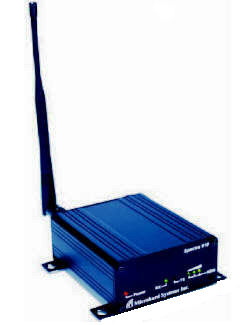 Industry leader for extremely robust and reliable license-free transfer, the Data Connect SWM910A provides up to 115kbps serial communications over distances up to 60 mile (100km). Flexible configuration options allow for various network technologies.
Data Connects Proprietary radio technology excels in the most demanding RF and physical environments. The Data Connect SWM910A is easily configured through a convenient AT Command Set interface. Users have the ability to deploy a wide range of network styles including repeaters and multipoint. The master site can diagnose the performance and modify the operation parameters of any remote slave unit.
The following are application for the SWM910A.
SCADA
Telemetry
Vehicle Detail Tracking
Utilities / Metering
Display / Signs
Traffic Control & many more
The Data Connect SWM910A provides a very high interference and noise rejection allowing reliable communication in high power cellular and paging environments. The repeater units can also act as a slave with no restrictions on the number of repeaters in the system. Internal CRC and user-selectable forward error correction ensures reliable transmission.
Features
Up to 115kbps continuous throughput
Extremely Robust Long Range Frequency-Hopping Data Radio
Transparent Communication
Low Latency adding little overhead
Supports Point-to-Point Point-to-Multipoint Repeater TDMA
Supports Mode through Units Configured as a Repeater
Adjustable Transmit Power (100mW – 1W)
Specifications
Frequency:
902-928MHz
Spread Method:
Frequency Hopping
Output Power:
1W User Configurable
Sensitivity:
-108dBm
Data Rate:
1200 to 115.2kbps Uncompressed
Range:
60+ miles (100+km) Dependent on the Link Rate & Line of Sight
Rejection:
70dB Out of Band, 60dB in Band, 50dB Adjacent Channel
Operating Modes:
Point-to-Point, Point-to-Multipoint, Store & Repeater, TDMA, Multimaster
Hopping Patterns:
64 User Selectable
Diagnostic:
Remote Control, Remote Statistics, Remote Diagnostics
Error Detection:
32bits of CRC with Optional REC
Data Interface:
Asynchronous RS232, Optional RS422/RS485
RS-232 Signals:
GRD, TXD, RXD, CTS, RTS, DTR, DSR, DCD
Input Voltage:
10-30VDC
Power Consumption:
450mA Max at 12V & 1W TX Power
250mA Max at 12V & 1W TX Power
LED Indicators:
Power, TX, RX, RSSI
Connectors:
Antenna:           RP-TNC Female Bulkhead
Data:                RS232 (DB-9F) Locking Screw Connector
Environmental:
Temperature:     -40°C to +85°C
Humidity:          5-95% Non-condensing
Weight:             420g
Dimensions:      111mm L x 95.3mm W x 44.5mm H
Enclosure:        Extruded Aluminum
Mount:              Panel Mount
Approvals:        FCC Part 15.247
                        IC RSS210
Ordering Information