DCE Acquires Telenetics Technology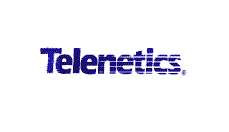 We are pleased to announce that Data Connect has acquired from Telenetics the right to manufacture, market, and sell the Flashpoll DSP9612, MIU, and Myriad MD product lines since May 19, 2010. This includes the DSP9600, DSP9612FP, DSP9612LV, DSP9612RM, MIU202T, MIU202T LV, MIU14.4, MIU14.4 LV, MIU14.4L, MIU14.4L LV, MIU14.4EL, MIU14.4EL LV, MIU PowerPort, MIU MOUNTING, MD9612FP, MD14.4, MD14.4L, MD202T, MD28.8, MD9.6, MD9.6FPD, MDV.23, MDR Myriad Rack Chassis, MDP-00, MDP-01, MDP-02, and MDP-03.   We offer both the original model designs and new upgraded versions with faster speeds, enhanced surge protection, and other feature updates.  Most of these models are now available for immediate delivery from Data Connect warehouses in Maryland, New Jersey, and California and come with Data Connect's no charge two year warranty guarantee.
Data Connect offers a wide range of modem products to meet the industries needs. In addition to our latest wireless and wire line modem designs, over the years we have acquired the intellectual property, manufacturing, marketing and/or licensing rights for a large number of modems previously produced under the Ctek, Global Data, Starcomm, Synxcom, Telenetics and other brands.  Today Data Connect is one of the premier U.S. manufacturers of commercial and industrial grade modems.
In addition to manufacturing these products, Data Connect has opened a new engineering facility in Irvine California where these modems are continually being enhanced.  Data Connect currently has on staff one of the leading modem engineering design and technical support teams, who joined Data Connect after each having 25-30 years prior experience as Directors and VPs of Engineering in data communications, networking, hardware and software product development for utility and industrial applications and working with companies like Emulex, Micom, Motorola, Penril, and Telenetics.
Data Connect continues to engage in R&D efforts to develop state-of-the-arts communication solutions in the industrial markets.  Our goal is to continue to release new products and solutions utilizing the most current wire line and wireless technologies to address broad and growing commercial and industrial applications including AMR, SCADA, traffic monitoring and control, video security surveillance, and GPS based asset-tracking systems.
Data Connect products are specifically designed to be full featured, high performing, environmentally hardened, cost effective, reliable, easy to install, and easy to maintain. We are releasing new cutting edge modems for a wide range of wire and wireless applications on a regular basis.  We recently invented a Hyper Fast Poll (HFP) technology that breaks the barriers previous set for demanding industrial multi-drop fast poll applications.  We currently provide custom designed OEM modems and modem modules, in addition to custom modifications to standard products.   If you need something more than a standard off the shelf modem, a brief review of your requirement will allow us to offer you a solution tailored to your exact needs.
Producing and supporting robust, commercial & industrial grade, wireless and wire line modems is our core competence. Today Data Connect produces modems on an off-the-shelf and OEM basis for well known networking companies providing solutions for utilities, industrial automation, traffic, monitoring & control, security, and asset tracking applications in mission-critical networks. Data Connect's dial and lease-lined modems have become the flagship products for mission critical applications.  Our cellular based modems are designed for use in the utility AMR and industrial M2M markets.