Data Connect 60V-POE
60 Volts POE Surge Suppressor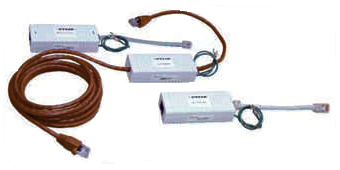 The Data Connect Surge Protected Registered Jacks protect devices against one a wide range of transient surges from any source including lightning induced transient surges and frequent daily sags in electricity that are followed transient surges induced when electricity is restored to the original level. Most dangerous surges are incidental in nature and can be attributed to: turning on the florescent lights, microwave, toaster oven, space heater, computers, and machinery; and use of printers, copiers, and or faxes. Of course the more obvious is manufacturing and welding shops on your electrical grid, restoration of power, and lightening.
Unfortunately, transient surges can enter communication equipment and inflict damages though any connection, not just the AC power lines. Facilities with reliable AC power protectors can still experience surge related downtime. The transient AC surges are clamped to the shared common ground that can result in damage to expensive communication hardware; as these surges pass through other grounded connections and into sensitive electronic equipment, particularly network communication equipment. The DCE SPRJ series of Surge Protected Registered Jacks cover a broad range of infrastructures. From single-line dial-up devices to Category 6 Ethernet devices, the DCE SPRJ series of surge protectors can insure that your infrastructure is protected.
Features
Compact form factor
Extremely fast 5 nanoseconds response time
High Energy handling capability
Ability to protect almost all devices that transmits data over copper

Specifications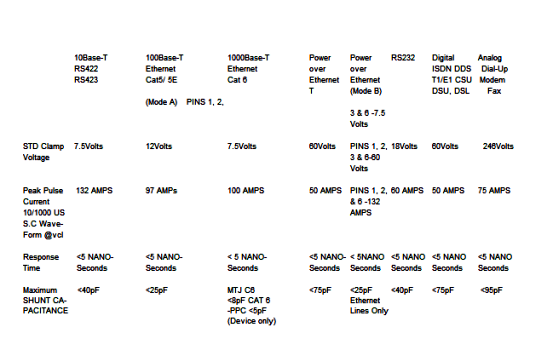 Ordering Information